English Desks
Top Quality
Top Quality English Desks, filing cabinets and writing tables
There can be no doubts, we make a very good pedestal desk and we have delivered them all over the world.
There are 12 standard sizes to choose from, or you can have a made to measure desk, tailored exactly to your needs.
Using only the best materials, each desk is hand made from start to finish.
You can choose for a beautiful leathered top, or a polished wooden top.
As with all our furniture, you can choose from our full range of different woods, or we can paint the desk in any colour that want. For the skiver ( leather insert in desk writing surface) we use the finest sheep's leather in red, brown, black or green, with a gold tooling around the edge.
Desks
this month's bestsellers

VISIT OUR SHOWROOM
Made to Measure Desks

Our hand made English bureaus can be made in any size, shape or color that you choose.
So if you have a over sized printer, or extra high computer box, worry no more !
We can also match our wood colours to your present furniture.
If you have, say a bookcase with very red mahogany, we can match our mahogany colour to your bookcase.
All we need is a small bit of your furniture, we send it to our English workshop, they match the colour.
Simple as that !
To paint your English bureau, all we need is a sample of the paint, or a code number.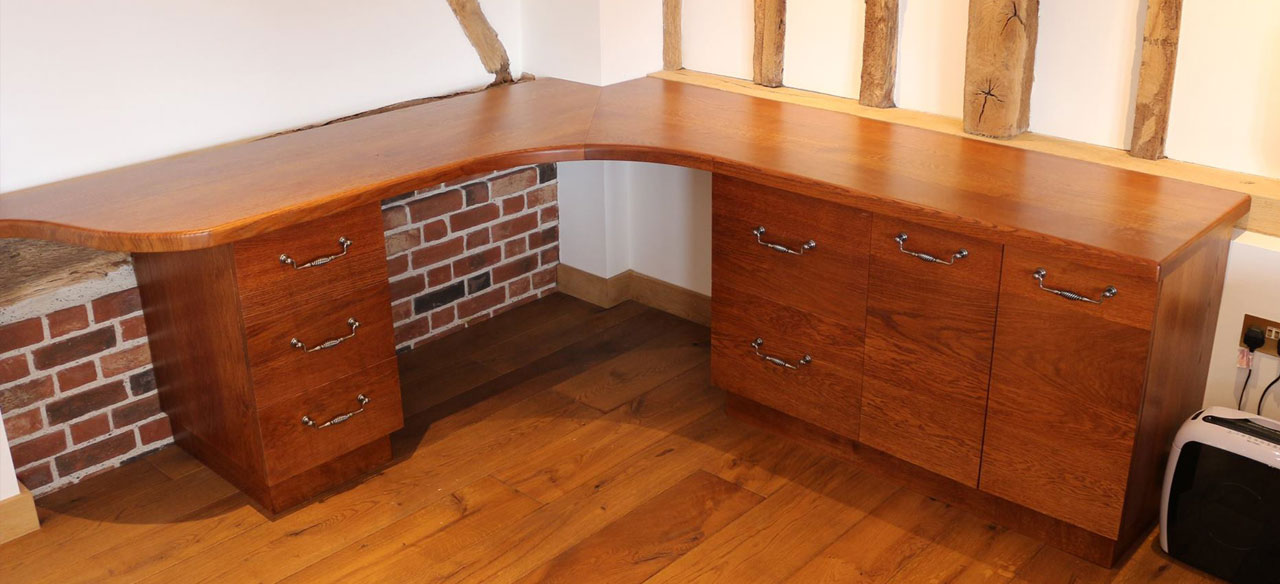 HAVE YOUR ENGLISH DESK MADE TO MEASURE
Client Service and guarantee
We are not 100 % perfect, things do occasional go wrong! When they do go wrong, we will do our best to make sure that you the customer are happy with the result. The frames of our chairs and Chesterfields carry a full ten year guarantee. All our other products carry a full two year no quibble guarantee for normal wear and tear. However, if say after three years something happens, like a wheel falling of one of our chairs, or a hinge snapping in one of our bookcases, - then we replace or repair the item. Wheels should last a good ten years and hinges should last forever, so in cases like this there would be no charge. If you have an accident with one of our products, we will endeavor to fix the product but we will have to charge you a minimum price, but again we aim to keep you the customer as happy as possible.