Made to measure English corner desks
Navigate our English desks
CLASSIC ENGLISH CORNER DESKS

Made in our Kent workshop
We have more than 25 years experience designing and making corner desks available in all our standard wood colors and we also specialize in made to measure painted corner desks.
Through our many years of experience, can suggest solutions to all your questions, and we can incorporate all your requirements into the design

Our corner desk are normally in two types :
Two perperndicular elements joined with a diagonal corner or,
a more simple construction with just the two perpendicular elements.

However we can make any design of corner desk and if your corner bureau is for computer use, then we can design the bureau so that all wiring, computer and electric cables are neatly and discretely incorporated into the design.

If you can provide a brief description of what you need then we can supply you will drawings and an idea of the price.
Please fill in the request form at the bottom of the page.
If necessary we can also visit our clients to take our own measurements.
Mahogany corner desk with diagonal corner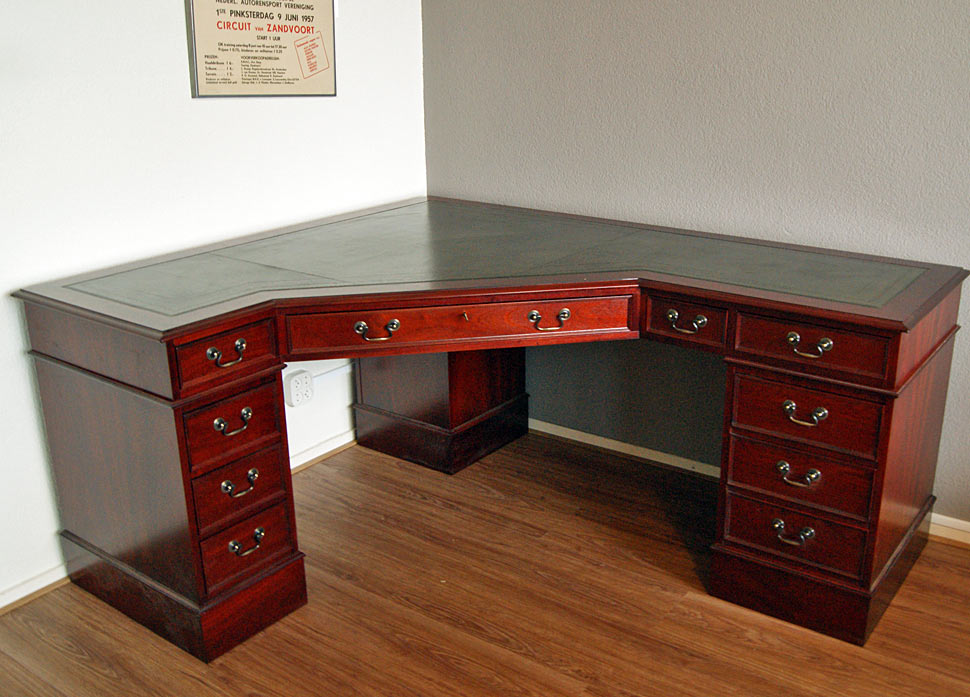 Mahogany corner desk with two perpendicular elements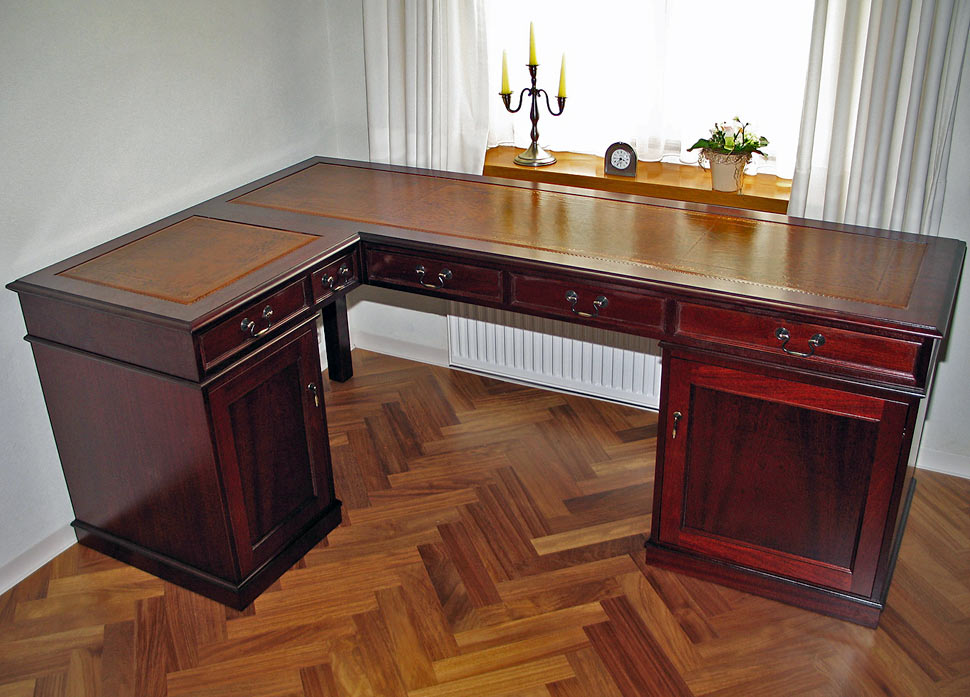 WOOD COLOR & LEATHER CHOICES

For your made to measure corner desk
You can choose for our full range of standard wood choices, or we can color your corner desk any RAL color that you choose.
If you have a specific shade ( for example a very light mahogany ) then provided we have a sample, we can match the color in our English workshop.

For the leather top you can choose from our standard green, red, black or brown sheep leathers.
As standard our sheep leather desk tops will be embossed and engraved with our normal golding.
Alternatively we can provide samples of our cow hide for special projects.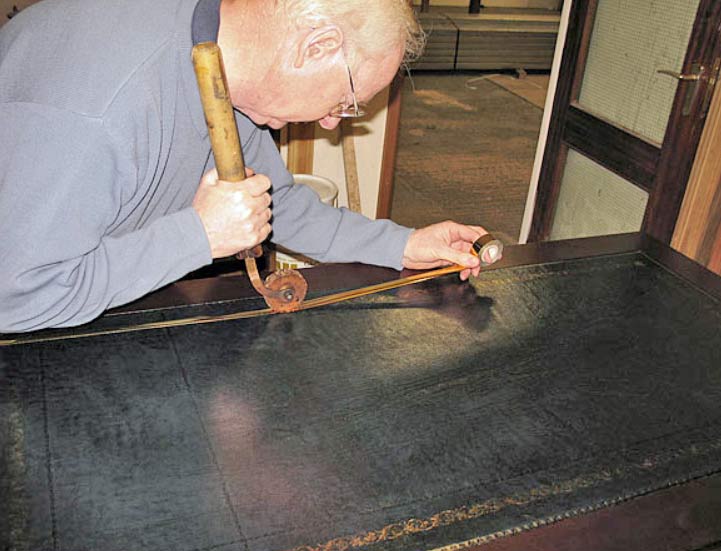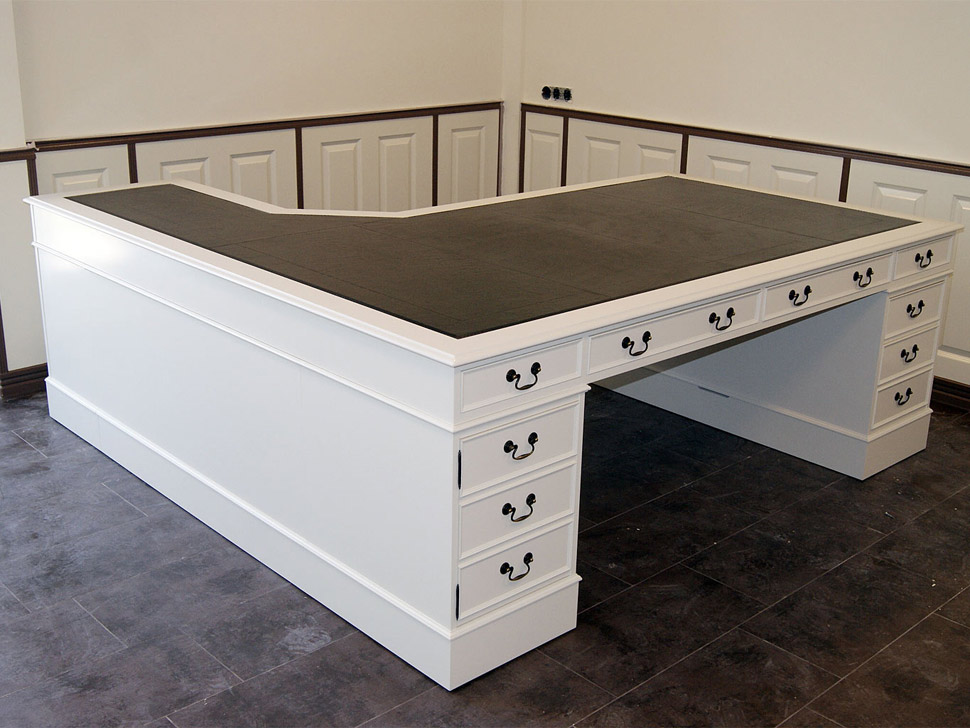 STANDARD DESK WITH SIDE ARM

Any size, design or color.
We can take a standard desk and simply slide out one drawer and fit a side arm
This construction we can make this in any size, shape or design that you choose
Once again, the bases of the bureau and side arm can be chosen to meet your needs.
90 x 150 cm mahogany desk with side arm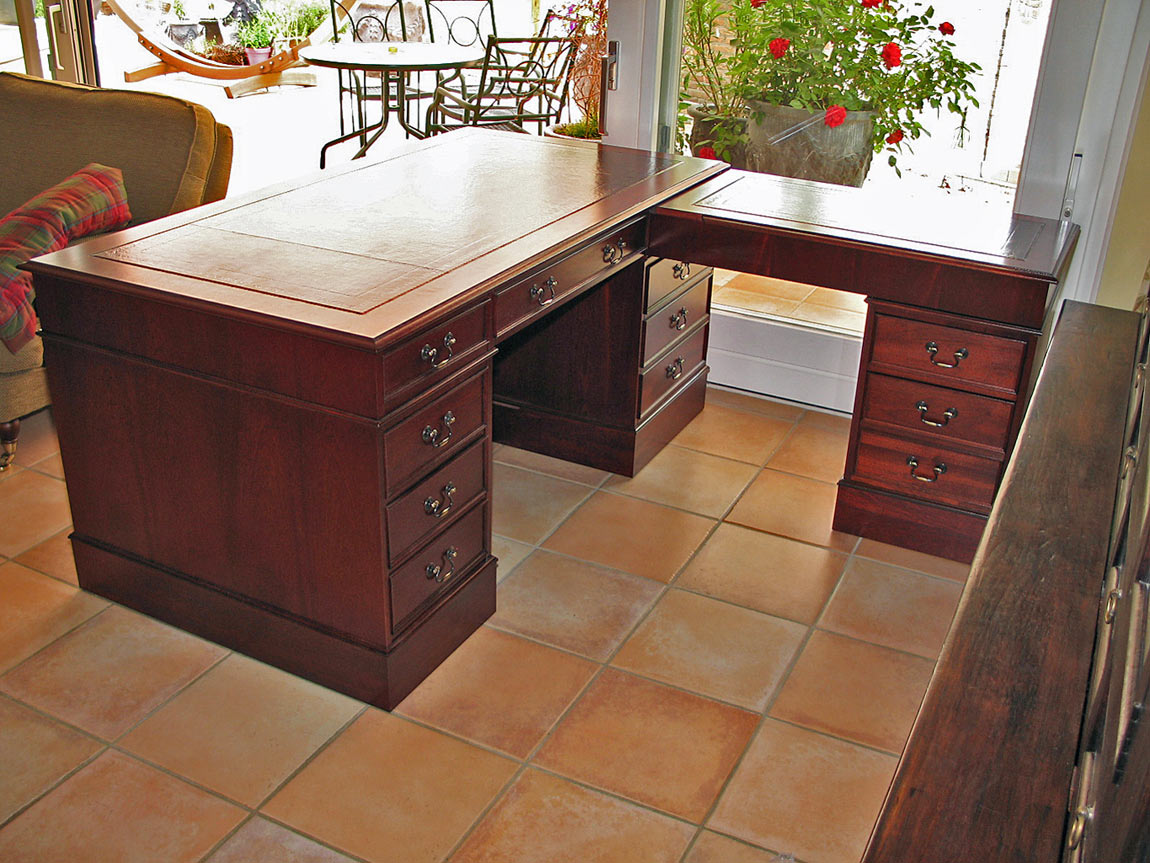 CORNER DESK WITH BOOKCASE

Any size, design or color.
Your made to measure corner desk can also incorporate a low bookcase.
If you want to house your files, hangmaps, stereo or whatever, we can come up with a design that brings everything together.
If we can draw it - then we can make it.
So fill in the form below with your requirements and we will provide drawings and prices.
corner desk with low bookcase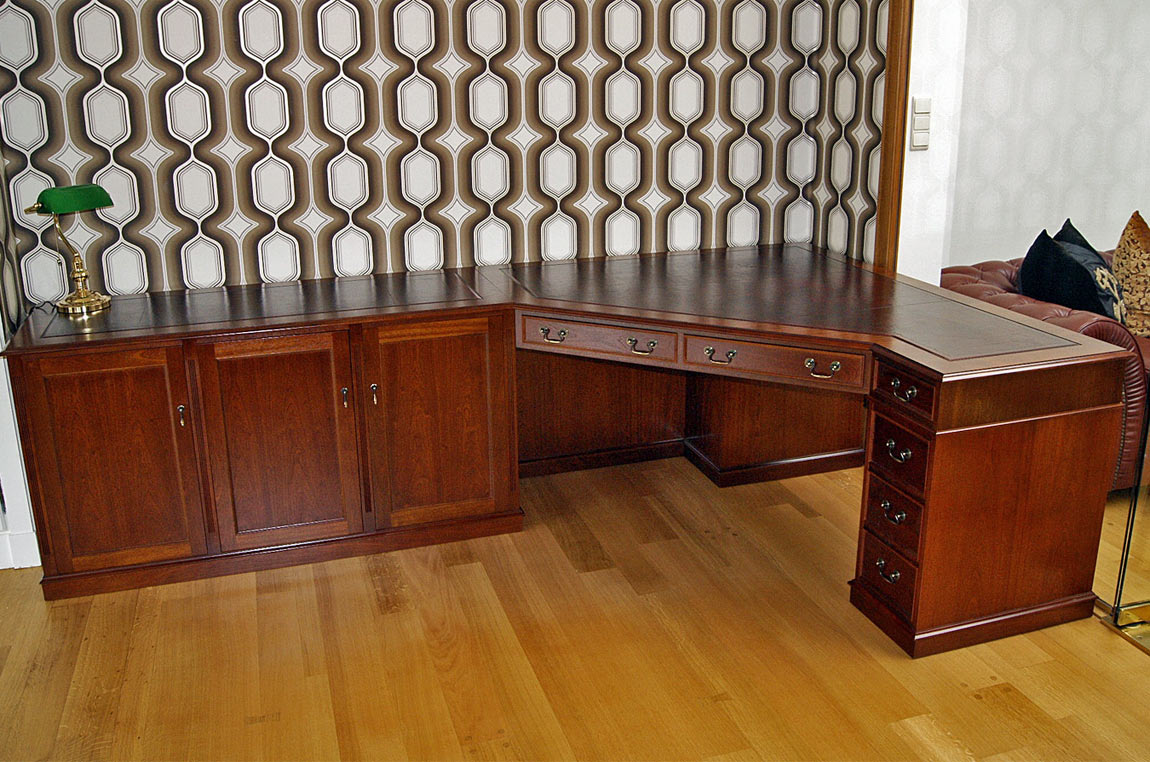 ORDERING AND DELIVERY
We provide all our clients with 3D scale drawings for their made to measure corner desk and once the design and all other details are finalized we ask for a confirmation deposit to be paid to confirm the order.
( normally 25 % for made to measure furniture )

Our delivery time is typically 4 to 6 weeks from confirmation of order.

When the furniture is ready to be delivered we ask for balance of payment to be made by bank transfer before deliver or by cash on delivery.
drawing corner bureau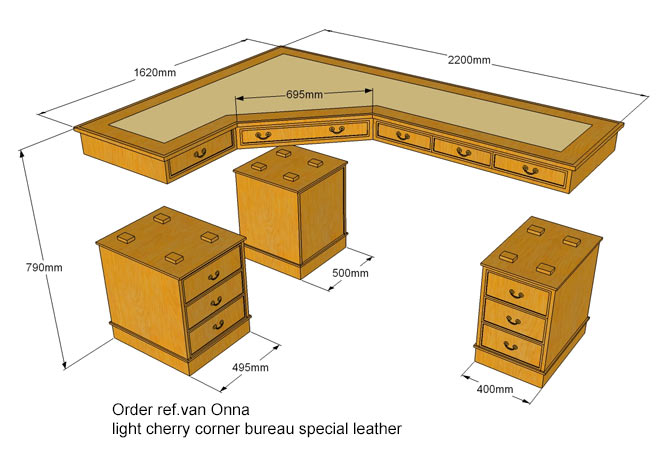 DESKS PORTFOLIO

Examples of our made to measure desks
For over 25 years we have been designing and fitting unique bespoke furniture for our clients in the style that they want and to suit the way they live.
Below is a selection of the 1000s of made to measure desks that we have made.
All available in any color that you prefer.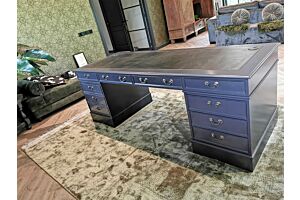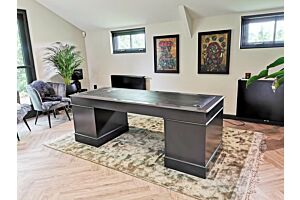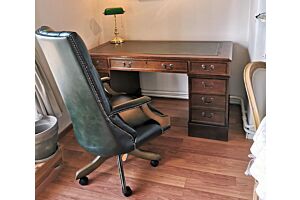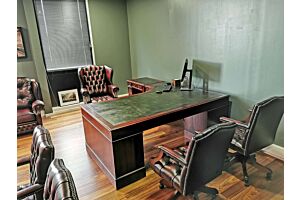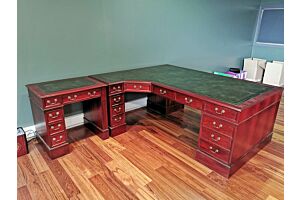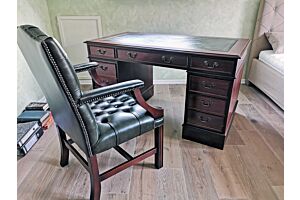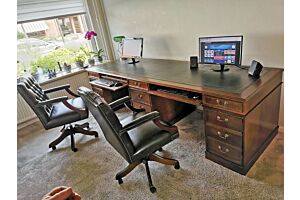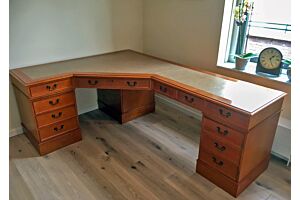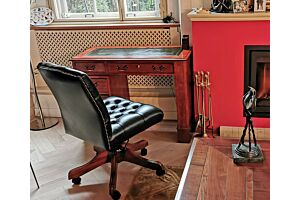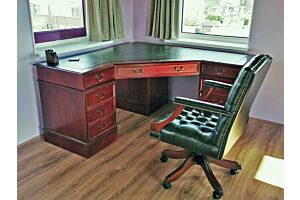 oak corner desk black leather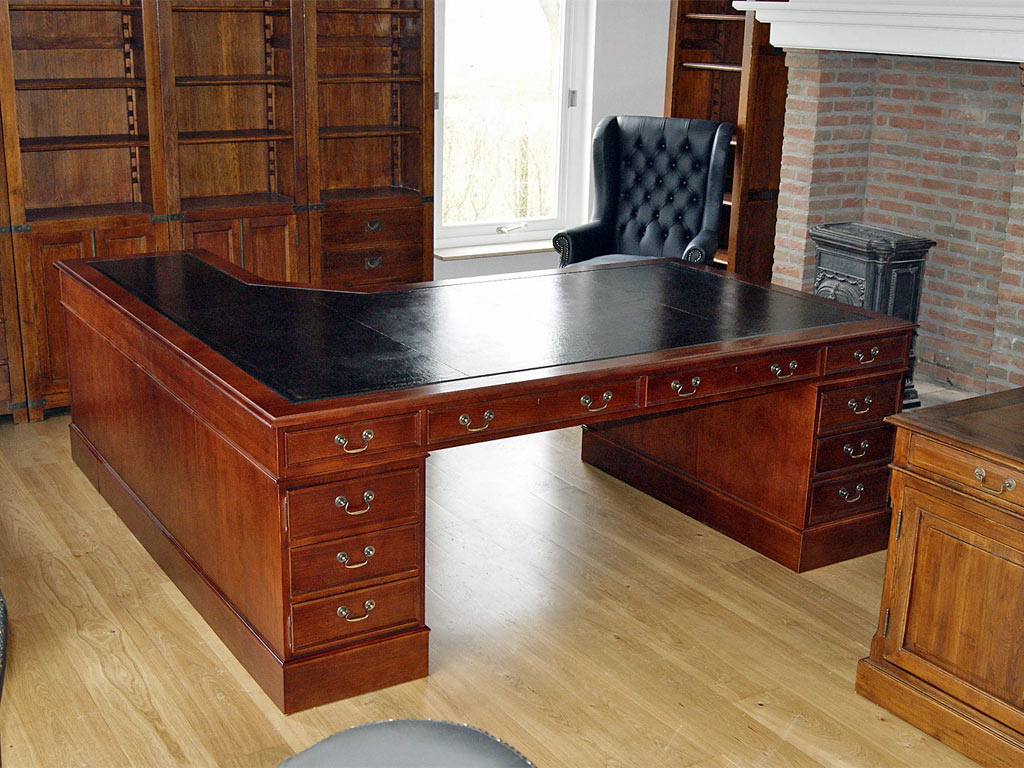 large mahogany corner desk