English Writing table in 4 standard sizes or made to measure
SKU
Schrijftafel in 4 maten of op maat
Hand made English Writing tables
Choice of mahogany, oak, cherry or painted wood.
There are 4 standard sizes to choose from, or you can have a made to measure writing table, tailored exactly to your needs.
Using only the best materials, each desk is hand made from start to finish.
You can choose for a beautiful leathered top, or a polished wooden top.
As with all our furniture, you can choose from our full range of different woods, or we can paint the desk in any colour that want.
For the skiver ( leather insert in desk writing surface) we use the finest sheep's leather in red, brown, black or green, with a gold tooling around the edge.
Table size


price mahogany
price oak or
painted wood

price cherry wood
60 x 120 x 79 cm
€ 1.295,00
€ 1.445,00
€ 1.495,00
75 x 140 x 79 cm
€ 1.495,00
€ 1.645,00
€ 1.695,00
90 x 150 x 79 cm
€ 1.695,00
€ 1.845,00
€ 1.895,00
90 x 180 x 79 cm
€ 1.795,00
€ 1.945,00
€ 1.995,00
All prices include VAT ( BTW )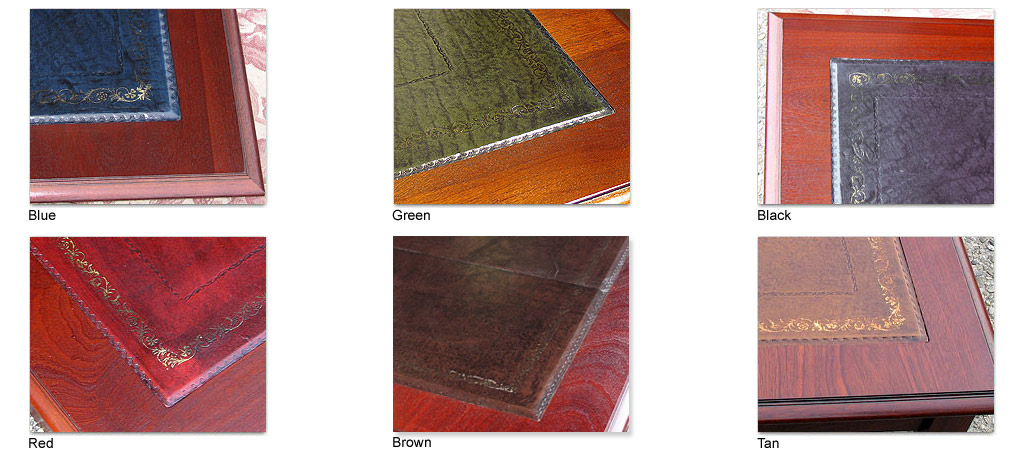 Delivery & payment Desks and Tables
To confirm your order we ask for a 10 % deposit to be paid, with the balance to be paid on delivery.

For orders that we send with a transport comapny we politely request payment before we send the goods.
Payment online can be done by all the normal methods.( Crdit Cards, PayPal, Bank Transfer )